The Tokyo 2020 Olympics opening ceremony is finally underway. It began with the Olympic rings entering the stadium. The rings are made out of wood taken from trees planted by athletes of the Olympic Games of Tokyo 1964. Each ring is four meters in diameter. They are accompanied by paper lanterns.
The representatives of all the participating nations will march past as a contingent waving their national flags. This is a proud moment for all nations. Hundreds of people have gathered outside the Tokyo stadium.
There were various performances before the March pasts which lit up the stadium. The main stage for the ceremony, designed by Yohei Taneda, represents the sun. It also features the Japanese national flag and Mouth Fuji. The set, which has the main stage and a connecting walkway, has been inspired by traditional Japanese theatre stages Greece was the first nation to come out for the contingent parade.


The focus will be on the spectacle of the Opening Ceremony, where 25 members of the Indian contingent in Tokyo will come out. India men's hockey team captain Manpreet Singh and India boxing star Mary Kom will be the flag bearers from India.
This is the biggest ever contingent from India at the Olympics which is a very proud moment for every Indian.
Team Australia
Team Italy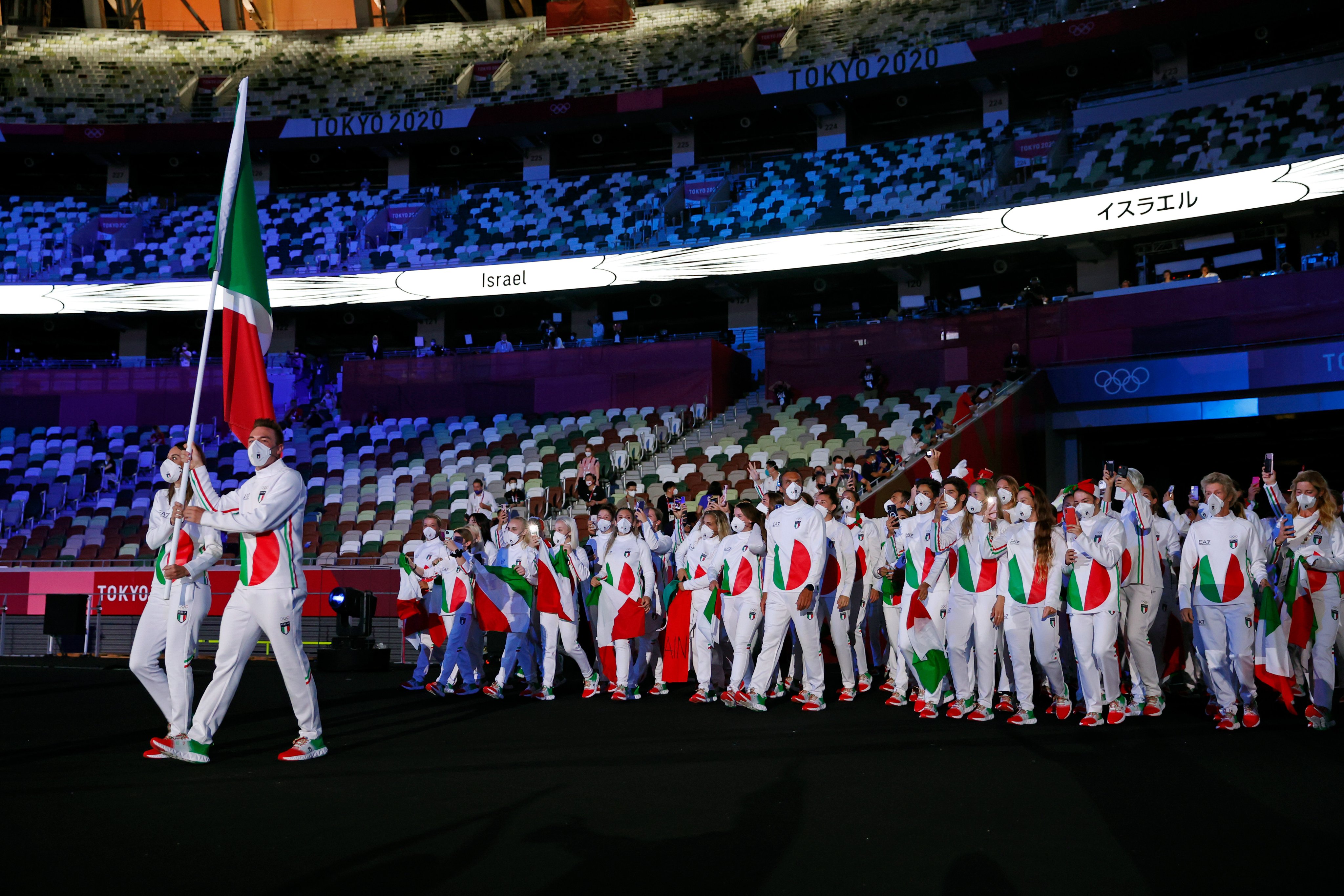 Team Israel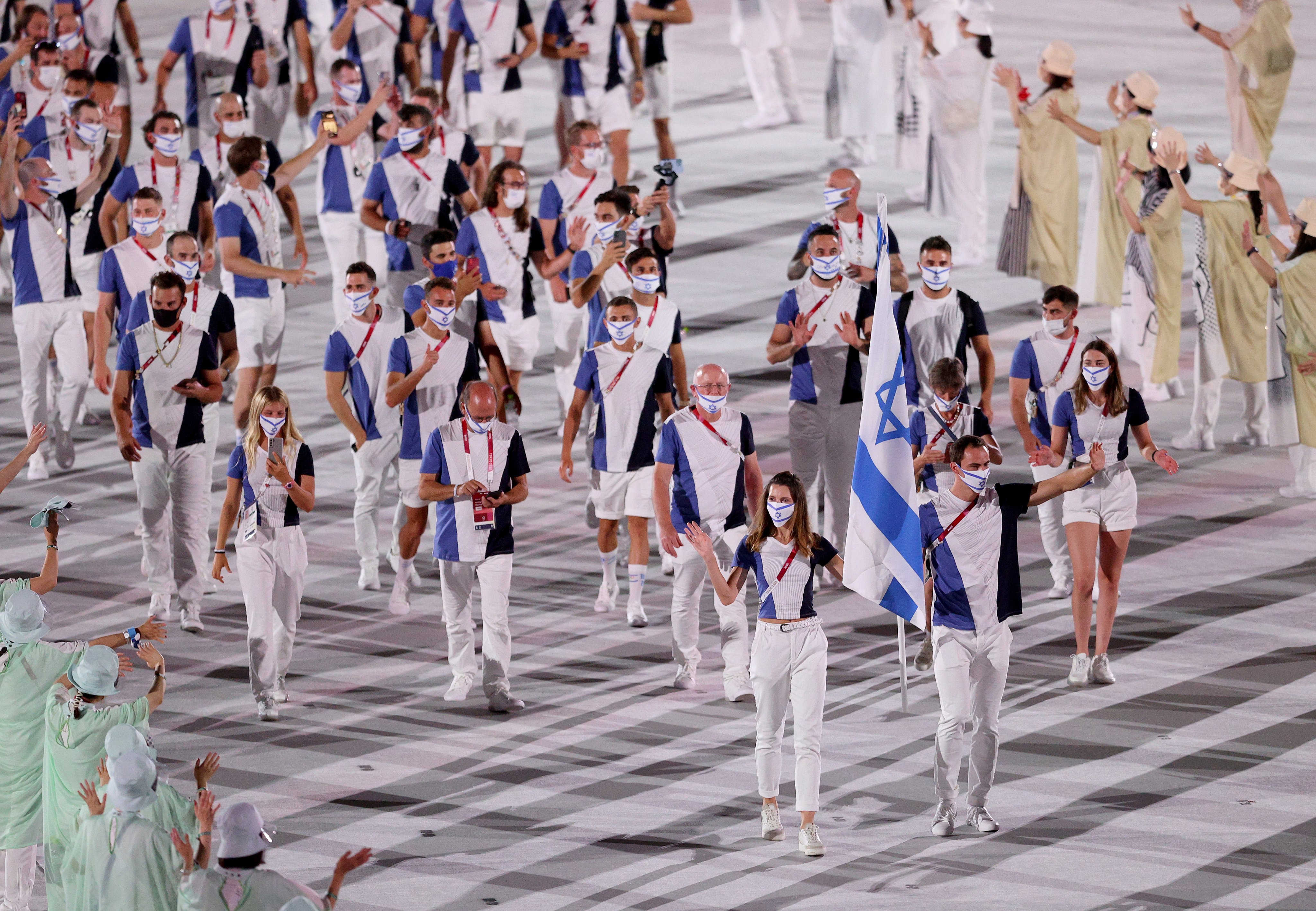 Some glimpses from the opening ceremony of the Indian contingent
Here they are 💪#TeamIndia at the #OpeningCeremony of #Tokyo2020 #Olympics pic.twitter.com/8K49eWliqF

— Doordarshan Sports (@ddsportschannel) July 23, 2021
The beautiful fireworks
#TokyoOlympics का उद्घाटन समारोह.. #Olympics #Cheer4Indiia pic.twitter.com/HynIHzscnV

— Doordarshan Sports (@ddsportschannel) July 23, 2021
An amazing performance to light up the opening ceremony
The time has finally arrived.

The athletes have overcome many obstacles to reach this moment. Even when things were hard, they never gave up on their dream.

The @Tokyo2020 #OpeningCeremony begins… pic.twitter.com/yAqwpxwbBh

— Doordarshan Sports (@ddsportschannel) July 23, 2021